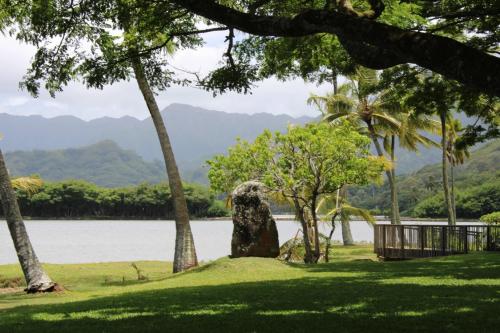 Grace Cajski is a Yale undergraduate student majoring in English and Environmental Studies and the recipient of a 2021 Environmental Public Humanities Grant for her project, "Talking Story: How Hawaiʻi's Modern Aquaculturists Discovered a Solution to the Future in Their Past." 
Cajski used her award to conduct research on Hawaiian fishponds, including oral history interviews with practitioners in Hawai
'
i. Her article,
"
The Art of Growing Fish,"
published in
ECO Magazine
, highlights the centrality of fishponds in Hawaiian ecology, culture, and history. Her essay in Oceanographic Magazine describes how she came to the fishpond project and her experience working on it.
Cajski also discussed her project in "
Aquaculture in Modern Hawai'i

 using Ancient Fishponds
," a
blog post for Humanities for All. Humanities for All is an initiative of the National Humanities Alliance Foundation that seeks to showcase
publicly engaged humanities work at colleges and universities across the United States. 
In Cajski's words,
"Talking Story seeks to document the research, toil, discoveries, and art of Hawaiʻi's modern aquaculturists as they strive, investigating the wisdom of their ancestors and discovering their own knowledge, to find the answers to the Anthropocene's problems."
Cajski's project was supported by grants from
 the Yale Law School's Law, Ethics & Animals Program, the Yale Environmental Humanities Program, the Yale Sustainable Food Program, and the Yale Summer Journalism Fellowship.