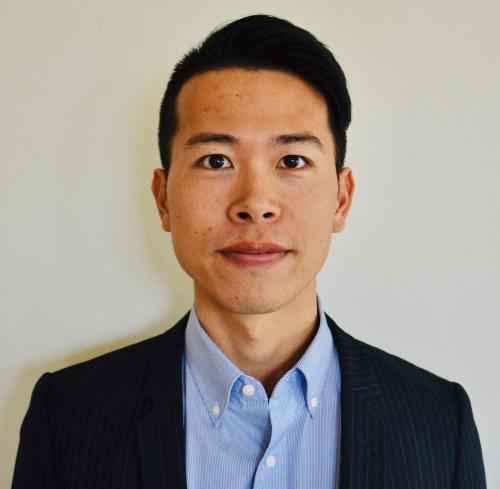 The Council on East Asian Studies at the Whitney and Betty MacMillan Center for International and Area Studies at Yale, in partnership with Yale Environmental Humanities, is pleased to announce Tomo Sugimoto as its 2019-2021 CEAS Postdoctoral Fellow in the Environmental Humanities.
Tomo (Tomonori) Sugimoto is a sociocultural anthropologist who recently completed his PhD in anthropology at Stanford University.
While serving as a postdoctoral associate in the Environmental Humanities of East Asia at Yale University, Sugimoto will work on his first book manuscript provisionally entitled, The Indigenous Right to the Settler Colonial City? Land, Nature, and Housing in Taipei. Invigorated by the recent rise of indigenous rights discourse in Taiwan, urbanized indigenous people (Austronesian, yuanzhumin) have increasingly asserted rights to Taipei's public lands as sites of foraging, fishing, hunting, and dwelling over the last several decades. The Han settler-dominated state has curtailed such distinct native claims to the city, violently displacing indigenous people from their communities and relocating them into public housing.
Based on long-term ethnographic research in indigenous communities built on Taipei's riverbanks and hillsides as well as their relocation sites, Sugimoto's book will explore how, in the age of multiculturalism and green urbanism, certain native claims to Taipei's land, environments, and infrastructure are celebrated, while others are criminalized and regulated. Articles based on this research have been published in journals such as Settler Colonial Studies, Gastronomica: Journal of Critical Food Studies, and City & Society.
Prior to finishing his PhD in 2019, Tomo acquired his MA in anthropology from the University of California, San Diego in 2013 and his BA in social science from the University of Tokyo in 2011. His research has been supported by the Social Science Research Council, the Toyota Foundation, the Wenner-Gren Foundation, the National Science Foundation, and the American Council of Learned Societies/the Andrew W. Mellon Foundation.
The Council on East Asian Studies partnership with Yale Environmental Humanities
The Council on East Asian Studies and Yale Environmental Humanities together seek to boost the study of the environmental issues in East Asia, while also strengthening the place of East Asian Studies in Yale's growing environmental humanities community.  The Environmental Humanities in Asia is a growing field of study with a burgeoning scholarship and an increasing number of faculty and academic positions. At Yale, Peter Perdue, Helen Siu, Fabian Drixler, Dani Botsman, Valerie Hansen, Mimi Yiengpruksawan, Anne Underhill, and Jing Tsu all either study– or advise graduate students who are studying– topics related to the environmental humanities.
The relationship between environment and society has been a particularly attractive topic for early career scholars. Several current Yale graduate students work in this area, including Joanna Linzer, Cheng Li, Yuan Chen, Thomas Monaghan, Alyssa Paredes, Wen Zhou, Gao Yuofang, and Rundong Ning. Through CEAS, InterAsia Connections, and Agrarian Studies, Yale also has hosted several postdoctoral fellows working on environment-related themes in recent years, including Jonathan Schlesinger (Chinese environment and frontiers), Holly Stephens (Japanese agriculture and development), Kjell Ericson (oceans and Japan), Sakura Christmas (Japanese imperialism and environmental planning), John Lee (forests in Korea), and Ian M. Miller (Chinese forestry).
As CEAS Postdoctoral Fellow, Tomo will teach a course in the environmental humanities of East Asia. He will help lead the yearlong "Topics in the Environmental Humanities" workshop, part of the new Environmental Humanities Graduate Certificate Program. Tomo will join the Yale Environmental Humanities Steering Committee, which is comprised of faculty and students and thus participate in the overall leadership and direction of Environmental Humanities at Yale.
Related Events: