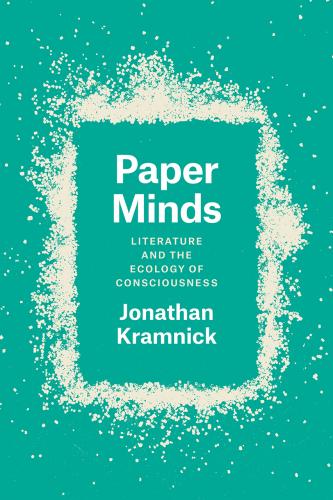 How do poems and novels create a sense of mind? What does literary criticism say in conversation with other disciplines that addresses problems of consciousness? In Paper Minds, Jonathan Kramnick takes up these vital questions, exploring the relations between mind and environment, the literary forms that uncover such associations, and the various fields of study that work to illuminate them.
Opening with a discussion of how literary scholarship's particular methods can both complement and remain in tension with corresponding methods particular to the sciences, Paper Minds then turns to a series of sharply defined case studies. Ranging from eighteenth-century poetry and haptic theories of vision, to fiction and contemporary problems of consciousness, to landscapes in which all matter is sentient, to cognitive science and the rise of the novel, Kramnick's essays are united by a central thematic authority. This unified approach of these essays shows us what distinctive knowledge that literary texts and literary criticism can contribute to discussions of perceptual consciousness, created and natural environments, and skilled engagements with the world.
Jonathan Kramnick is the Maynard Mack Professor of English and director of the Lewis Walpole Library at Yale University. He is the author of Making the English Canon and Actions and Objects from Hobbes to Richardson.