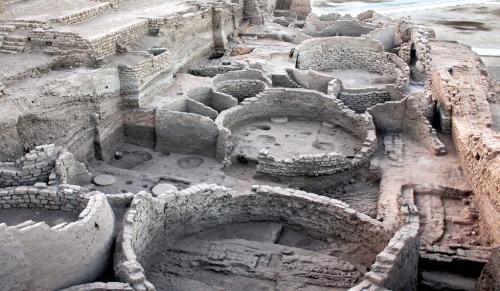 With record-breaking heat waves gripping many regions of the U.S. and unprecedented floods wreaking havoc from China to Germany, the existential threat of climate change has once again risen to the forefront of public discourse.
But this is not the first time that extreme weather events have posed a challenge for humankind. In fact, the case of ancient Egypt offers useful insights into human responses to environmental stress, says Nadine Moeller, professor of Near Eastern languages and civilizations, and Joseph Manning, professor of history and classics.
As humans reevaluate how to live in the face of a changing climate, they say, ancient Egypt offers some cautionary tales.
Read the full article from YaleNews here.