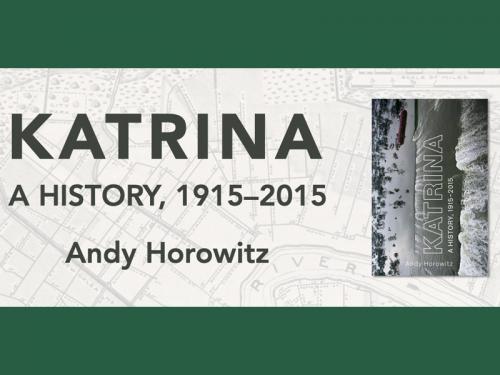 Andy Horowitz (Tulane University) has been awarded a 2021 Bancroft Prize in American History and Diplomacy for his book Katrina: A History, 1915-2015. The Bancroft Prize, which includes an award of $10,000 to each author, is adminstered by Columbia University Libraries. 
Katrina, focuses on the history of Louisiana's hurricaines, tracing the natural disasters from the years 1915 to the aftermath of Hurricaine Katrina in 2005, focusing particularly on how the levee failures and inept rescue operations in New Orleans led to a rise of racist attacks on African Americans. Moreover, Horowitz discusses the development and implementation of policies that reshaped New Orleans after the storm. 
Horowitz has given several talks this year at Yale University this year alone about Katrina and its intersections with the Environmental Humanities. Please join us in congratulating Horowitz on this huge honor!